From Indians to
Explorers...
to pioneers, Ottawa has been host to many diverse peoples.
Ottawa, Illinois is the gateway to Starved Rock Country.
Our history is long and significant. Ottawa was instrumental in the creation of Illinois and United States Expansion in the west.
Ottawa's Darker Past, Radium Girls Memorial
Native Americans were the ones to first reccognize the viability of Starved Rock Country. Pioneers followed. From the philanthropist, William Reddick to the infamous Charles Ford, they all played a part in shaping the confluence of the Fox and Illinois Rivers.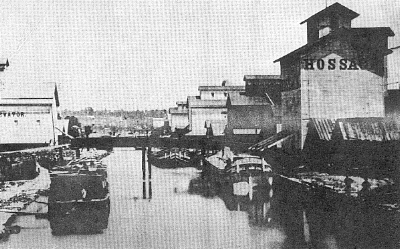 I & M Canal
John Hossack Mill
With the compleation of the Illinois & Michigan Canal, industry thrived. At the same time the Illinois State Supreme Court, Appelate Court and LaSalle County Courthouse kept Ottawa bustling and hotels on every corner, full.
With an eye on industry and a landscape for tourism the future of Ottawa and Starved Rock Country is beaming.